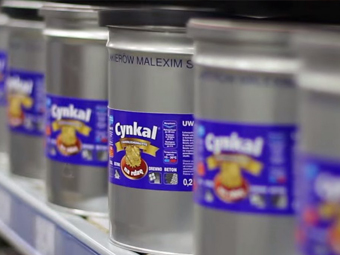 Declaration of quality policy
The Quality System functioning in Malexim is compliant with the PN-EN ISO 9001: 2000 standard "Quality Management Systems.
While designing the Quality System in the Company, the binding legal acts and legal requirements, which the Company must observe in its activities, were taken into account.
We declare that in our activity we follow the principles specified in the Quality Book and General Quality System Procedures based on the PN-EN ISO 9001: 2000 standard.
We declare that all our customers have the same right to access our services as well as information about the Quality System in force in our Company.
The general principle adopted by the Company is not to depart from the documented Quality Policy.
In all areas of our activity we strive to avoid mistakes and their consistent elimination by prevention.
Our most important quality criterion is customer satisfaction.
Customer requirements and reservations must be met by our obligations and compliance of products with the accepted conditions. Each delivery should strengthen the recommendation of our Company.
By implementing the Quality Policy we want to achieve the following objectives: ensuring high quality of production and services; maintaining the trust of the Customers; demonstrating competence in the scope of our business.
Ensuring the implementation and development of quality processes is the task of our employees who have been properly trained and acquainted with the documents describing the Quality System and have committed themselves to comply with them.