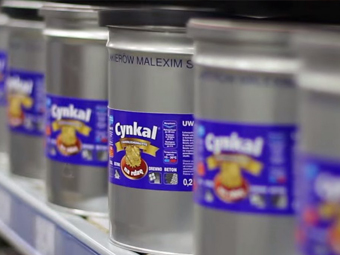 For many years the main profile of MALEXIM has been the production of painting products based on acrylic resins (water-dilutable and solvent-based) intended for painting of less precisely prepared metal substrates. Other products remained in the shade of POLRUST and CYNKAL. Currently, the company wants to put much more emphasis on the promotion and use on the market of a wide range of painting products for general (amateur) and professional use.
Our offer includes acrylic, chloride, polyvinyl, epoxy, urethane and heat-resistant products designed for professional painting of the so-called "heavy corrosion", but also for the so-called DIY. Individual customers also have at their disposal a wide range of alkyd, emulsion and other products intended for impregnation and painting of wooden and mineral substrates both inside and outside.
In addition, MALEXIM customers can count on technical advice on the selection of paints and anti-corrosion paint technology and assistance in choosing the right painting technology for home applications.